Professional CV Writing, Cover Letter and CV and Resume Review Services.
CV SERVICES 4U

            CV Review via Email
     If you have not had your CV
            written or updated by   
a professional CV writing service,
       OR your CV is not yielding
   results - then we can help you.
   See below to discover how the
                process works.
          Achieve success with
                CV Services 4U.
We will provide you with honest and detailed advice, contained within a report that you may subsequently refer to whilst undertaking your planned re-write.


See below to learn what's included in your detailed review.

Following our advice, you will be able to create a document that will inspire the reader to contact you and discuss your application further.
We know what an employer looks for and offer this advice willingly.
Our aim is to help you succeed.
Need help with your CV or Cover letter project? Call a member of our team to discover how we can help you succeed. UK:   0333 123 1131     INT: +44 333 123 1131 What's included in my report?     
A comprehensive guide to CV preparation.
How to include power verbs and their use within your CV.
Words and phrases you must avoid using.

Tailored suggestions with regards to the format and structure of your CV.
EMAIL REVIEW 
Select Email Shipping within your shopping cart.

  Competition is fierce in today's market
  Ensure your CV stands out from the crowd.
  Competing against a multitude of others?
  Get yourself shortlisted.
  An employer will paper sift all applications.
  Ensure your CV grabs the reader's attention.
  Create an initial and positive first impression.
  Seek professional help - CV Services 4U.
  How do I send you my existing CV?
  Email please. 

  What format do you require?
  Adobe PDF or Microsoft Word.

  How do I get my results?                 
A detailed report will be emailed to you within 72 hours of
  receipt of your order.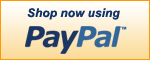 EMAIL REVIEW and COVER LETTER.
To support your transformed CV, and grab the reader's attention; include a professionally written Cover letter to support your applications: Inspire the reader to progress enthusiastically onto your CV and invite you to interview.

Comprehensive guide toward achievement inclusion and how to structure the content. 

Key strengths and their inclusion. 

Structuring your career summary. 

Where applicable, advice on training, educational and language sections.

Grammar and spelling checked. All errors corrected.



EMAIL REVIEW and detailed guide with CAREER TAILORED INTERVIEW QUESTIONS AND ANSWERS.
The guide provides you with advice to help you succeed at interview. We detail all types of interviews you may experience, provide you with the 4 key elements an interviewer looks for, and provide tailored answers to the most popular questions asked.