Professional CV Writing, Cover Letter and CV Review Services.
CV SERVICES 4U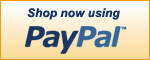 Recommend a friend to our Standard CV writing packages 
and upon receipt of their order confirmation - as a thank you - we will send you a FREE £20.00 Gift card of your choice.

Alternatively, we will credit your PayPal account with £20.00. Professional CV Writing Services.
Highly ranked amongst 240+ UK CV Writing Services.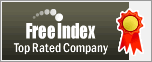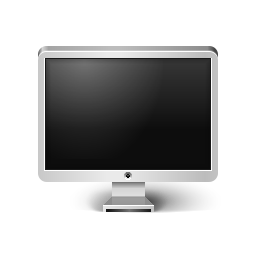 CLIENT TESTIMONIALS.
Your CV is a powerful marketing tool.
Essentially it's a statement of your:
Achievements, skills and experience.
It should reflect the value you will bring to the employer and clearly evidence your areas of expertise, capabilities and competencies.
A solidly-developed CV must flow from start to finish, from section to section, and within each section. The key is to present a well-structured document; one that will impact profoundly on the reader. A commanding CV will help to forge and secure your ascending career or professional path.
PERSONALISED CV WRITING SERVICE.

We pride ourselves on providing each and every client an exceptional service; one that gets results and helps you secure those all-important interviews.
Below is a small selection of recent client testimonials. All reviews included are exactly as received from each client. To read more, please click here. 
CV SERVICES 4U
Experience an
exceptional
product and
service. A fast and efficient service, as a result providing a CV that surpassed expectations. Well done and thank you.
I will most certainly be using you again.
I am really pleased with their professional service. Once I placed order on the CV and cover letter writing service Stephen rang me and explained friendly the process of the project. The drafts were ready within 24 hours once he received all of the needed information! I am impressed and amazed by them. I feel I became a more marketable person, and my CV will sell me better than before. I would only like to say a special thanks to you. I highly recommend you to anyone!

Maria
Czismadia
Stretford
I received an outstanding service. Which represented exceptional value for money. My consultant was very helpful talking me through the process during an initial telephone interview and seeking additional clarification via email. The service was very timely. The finished CV and covering letter were extremely professional and far exceeded my expectations. I feel confident now that at the very least I will be short-listed for an interview. I would have no hesitation in recommending CV services 4U to members of my family and friends.

Perfect in all aspects!! First class customer service, excellent value for money, and of course a truly fantastic CV. Following distribution, the response was far greater than I could have ever anticipated. Thank you very much for such a wonderful service and end product.




Thanx guys for rewriting my CV and cover letter,
great and FANTASTIC job!
Grazvydas.
CV services 4U captured my personality and qualities in my CV. They understood what I wanted to achieve from my CV. They are very efficient. Thank you very much.
Akinyele
Akinkuolie
Huntingdon
The services I received from the initial C.V review to the final C.V were exceptional.The question and answer session really brought out some of the qualities I never knew I possessed, which now gives me more confidence in my job search. Having struggled for some time to get my CV right, and after some research into Professional CV writers I decided to put my faith in CV Services 4U. It was a really good choice. I was contacted by Stephen the senior consultant almost immediately after asking for a free CV review, which was extremely comprehensive and professional. The process of getting to the final document is personal and very inclusive, which is not always the case with other companies I had contacted. I have complete confidence that anyone using this service will be very happy with the results.

I always use Stephen to carry out my CV and other small projects with regards to applying for jobs in the market place.As normal I received a quality service with a great outcome and so much cheaper than other internet quotes.Would recommend again.




I used CV services 4U for proofreading my thesis and cover letter, and was very satisfied with the work. Comparing to other companies, CV Services 4U provides great value for money and exceptional quality, not to mention that I could get a large document improved within a very short period of time. Also,in emergency cases, CV Services 4U always provided me with prompt answer and met my requirements and expectations at the highest standard. I will definitely recommend their services to friends and get back to them myself if needed.

The experience I have had with CV Services 4U was extremely professional and thorough from beginning to end. The team worked with me to determine my key skills and most significant qualifications in order to help best sell myself on paper. I would thoroughly recommend this service as I have found it extremely beneficial in finding a job that's right for me.